Recycling your end of life electronics helps conserve natural resources as many of your old electronics cont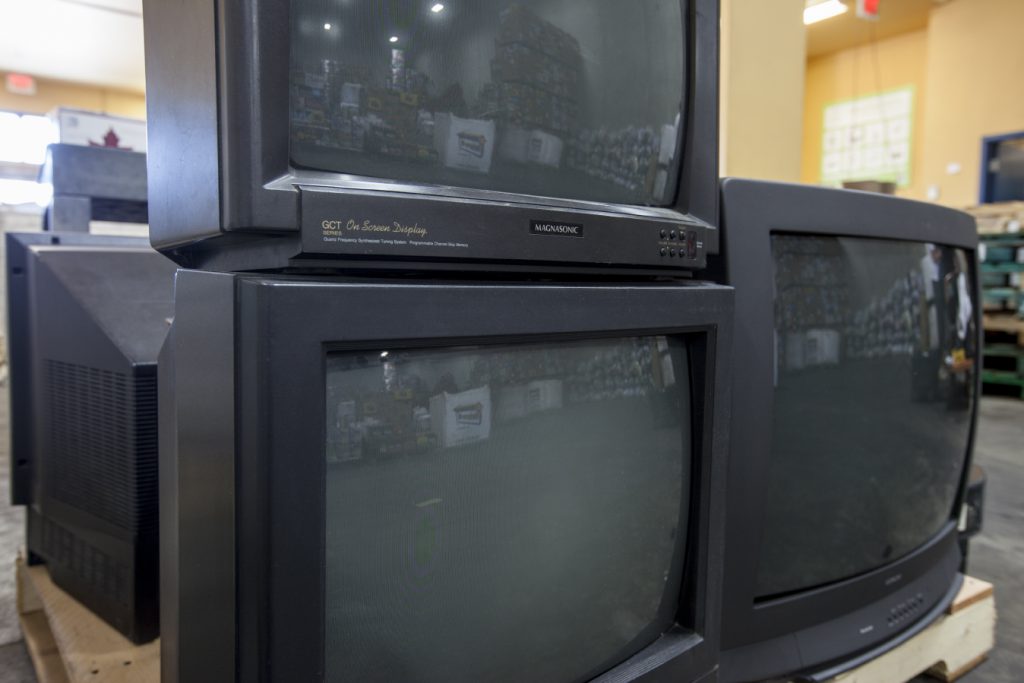 ain valuable material that can be turned into something new.   Recycling these electronics also helps keep potentially toxic chemicals out of our soil and water. 
Columbia Bottle Depot is partnered with two amazing electronic recycling programs (Return-It Electronics and ElectroRecycle Programs) that allow us to take a variety of electronics including:
Desktop computers

Tablets

Smoke detectors

Medical and monitoring devices

Portable computers such as laptops

Gaming devices such as Xbox, PlayStations, GameBoys, and more


TVs of all varieties and sizes
Countertop appliances such as blenders or food processors


Weight measurements such as scales

Personal care devices such as electric toothbrushes


Power tools

Exercise machines and more all for free!
Return-It Electronics: This program takes almost anything with a "brain" including computers, gaming devices, cellphones, and more.  Please click here for more information.

ElectroRecycle Programs: This program takes household items including power tools, kitchen counter top appliances, floor cleaning appliances, clocks, and more.  Please click here for more information.