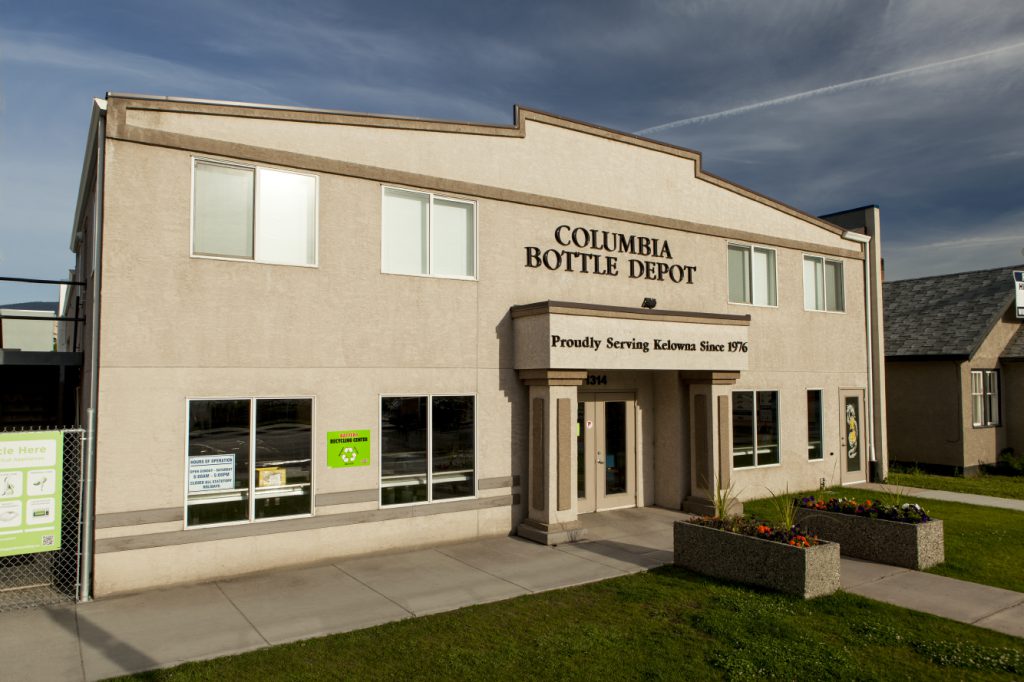 Conveniently located downtown with free parking, our smallest depot in Kelowna has a lot of heart.  Experience friendly staff in a full service depot that offers refunds for your applicable beverage containers, drop off your end of life electronics, or donations for Pathways Diverse Abilities.  Please see our Accepted Items page for more information. 
Address:  1314 St Paul Street, Kelowna, BC, V1Y-2E1
Phone:  (250) 763-2554
Hours:  Monday to Sunday from 8 am to 5 pm. 
Please note the depot is closed for all Statutory Holidays, Easter Sunday, and Boxing Day.